Bookmark this site | Email: mail@natfibers.com
+ 91 484 2365236
+ 91 98473 12510
+ 91 98951 79019
Fax : 91 484 2371960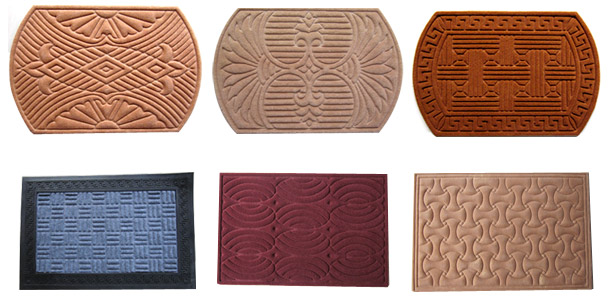 Synthetic Mats/Rugs: Happy Welcome
Material mostly imported from abroad, in India, it gets value added and converted into beautiful mats and rugs adding elegance/ utility value to homes and offices. Its made from the finest Polypropline matting rolls, mats/rugs are made out of this non-slip and excellent moisture absorbers. Available in different dimensions and designs, these mats have multi-faceted functions, including for use as 'prayer mats' in Mosques.
Sizes common are, 2'x3', 2'x4',3'x5',5'x8' and also in 16"x26",18"x30" etc.
Cleaning - by vaccuming.