Bookmark this site | Email: mail@natfibers.com
+ 91 484 2365236
+ 91 98473 12510
+ 91 98951 79019
Fax : 91 484 2371960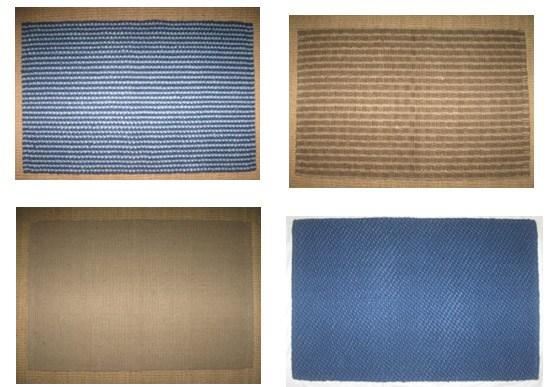 Jute Rugs: Step in the golden way
Jute is an exquisite and gorgeous material that has conquered the daily man's lifestyle. In Kerala Jute material is superbly converted into one of the finest rugs and carpets. Mostly handmade, the craftsmen and women who weave this, scripts many a design to reality.
There are spell-binding patterns and designs in variegated textures. Jute mats have a soft feel and are light in weight. Ideal for interior decoration.
Sizes common are, 2'x3', 2'x4', 3'x5', 5'x8' etc
Cleaning - by vaccuming
No exposure to water or rain.