Bookmark this site | Email: mail@natfibers.com
+ 91 484 2365236
+ 91 98473 12510
+ 91 98951 79019
Fax : 91 484 2371960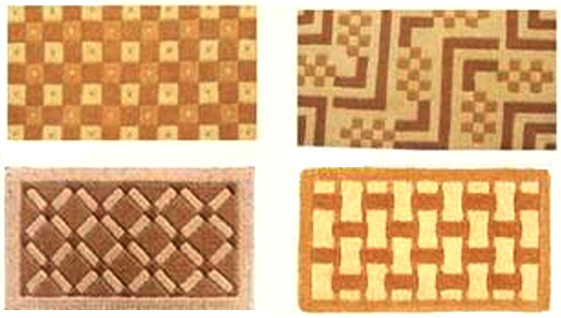 FIBRE MATS: Every step with a touch of luxury.
While using a mat it should guarantee the durability and the quality of the materials. Fibre mats always have a luxury bliss that has dominated the Coir Industry with a stunning demand all over the world. One can choose from an array of 'inlaid' and printed designs. It is easy to brush 3cm thick Fibre mats, which stands out for its quality and life-span.
Available sizes - 16"x26", 18"x30", 20"x33", 23"x34" and 24"x36".
Suggestion: Vaccum Cleaning.